I'll cut right to the chase without getting too much into details about my background, which you can read in depth on LinkedIn.
As an entrepreneur, I've enjoyed building and marketing products for many years. I've encountered countless ups and downs, which made me stronger and wiser and ultimately led me to where I'm now. As consultant and mentor, I work on fresh and profound ideas and help companies reach their full potential through state-of-the-art technology and growth-oriented services.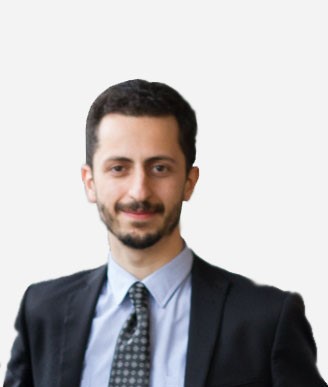 Speaker & Mentor Engagements
Keynote Global Webit Congress - Experience Web

Investment Jury at several VC Conferences

StartUp Conference NEXT - Path to Acceleration

Featured at Startup Grind - Fireside Chat

Pioneers Festival Mentor & Trainer

European Conference of Future Internet 2015

European Commission - OSOR - Gov Solutions

Workshop at European Accelerator Summit

Speaker & Author at StartUs

Guest Lector at Vienna University of Economics

European Commission - ePractice TV interview

Member at Founders Experts

Startup Weekend City

Mentor at Pioneers Kiev

Mentor at Open Source Camp Vienna

Mentor at Lean Startup Machine​
Keynote at European Drupaldays Milano

Drupalcon London Mergers, Acquisition, Alliances

Drupalcamp Vienna - SEO & Digital Marketing

Drupalcon Copenhagen – SEO & Digital Marketing

Drupalcon Chicago – Community Building

Drupalcon Munich

Drupalcon Prague

Drupalcamp Sofia 2010-2015

Drupal Government Days Europe – Open Public

Drupal Business Days Europe

Drupal Summit Stockholm Open Public

Drupal City Berlin

Drupal Café Kiev & Lviv

Drupal Roadshow Bulgaria

PlovDEV​

Eday Vienna
Education & COURSES
University of Washington - Public Speaking Ext.
Harvard University - Computer Science Ext.
Acquia Partner Cloud Certificates
Austrian Association of Insurance Brokers
WIFI Vienna -Corporate Management
TGM Vienna (IT)
Work Experience
2014 - Segments Accelerator - Founder
2007 - Segments Digital - Founder & CTO
2014 - Eversport - Co-Founder & CTO (Exit)
2013 - Vienna University of Economics - Guest Lecturer
2011 - 2014 Propeople / FFW - Several CXO Roles (Exit)
2007 - Versichern24.at - Founder (Exit)
See LinkedIn for more details.
Connect with me
You can connect with my via my newsletter, social media or email. Alternatively, you can find my pages on various social media sites.