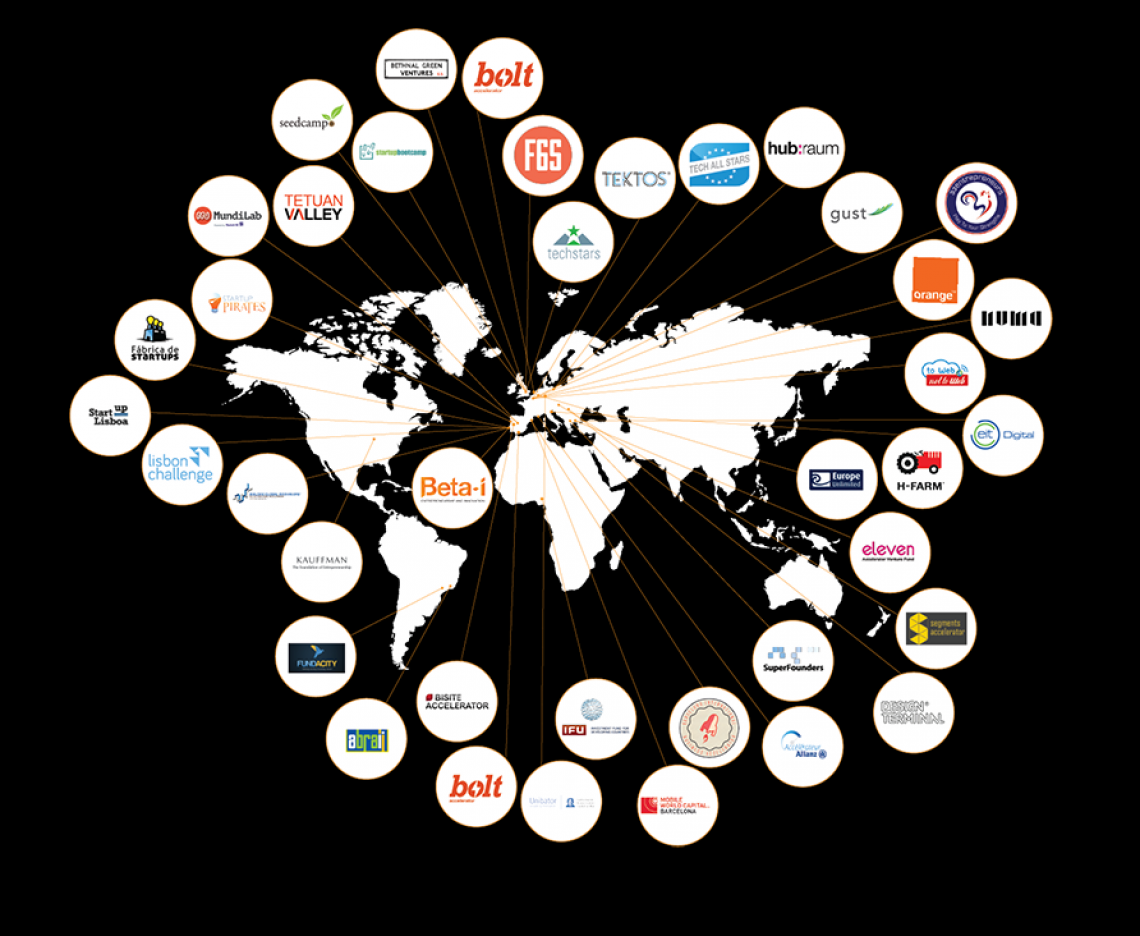 I just came back from the European Accelerator Summit, which took place in Lisbon during the intense week of ICT15.
ICT15 (Innovate, Connect, Transform), organised by the European Commission, is one of the biggest events in Europe on technology and innovation, with more than 5000 attendees from all different backgrounds (startups, research, politics, investment, universities).
Representing our Segments Accelerator, I had the great chance to take part in discussions with executives and representatives from major accelerators (Techstars - Tak Lo, Seedcamp - Dave Haynes, Startupbootcamp -Sophie Donkin, Tetuan Valley - Carmen Bermejo, NUMA - Aviva Markowicz, Elise Nebout; Raphaelle Neyton and others) which gathered in Lisbon on October 19th to join the European Accelerator Summit and discussed the best practices within acceleration as well as to get different point of views on the European startup scene. Beta-i, in partnership with NUMA and backed up by the ATALANTA project, was the host of this year's invitation-only summit.

During the conference day we had Miklos Grof speaking, the founder and CEO of Fundacity (one of the biggest matching platform between entrepreneurs and investors) as well as Christopher Haley, the head of startups and new technology research at NUMA, Amisha Miller from the Kauffman Foundation and Sean Kane from F6S.
The most important interactions were "face to face" during the focus workshops. I felt an amazing vibe and enthusiasm to discuss the major trends of innovation and shape the solutions of tomorrow, by creating strategies for better entrepreneurship & acceleration programs."
I was able to connect with some of the world's leading accelerators and stakeholders. Some great insights about their programs and business models were given, which will help me to provide better growth plans for startups.

The insights strengthen my focus on international cooperation, vertical programs, and centralization of resources.
Some of the main discussion topics were "How to create better pre-acceleration programs to raise the quality of startups entering accelerator programs", one of the areas where Segments Accelerator sees itself as the bridge between Product Idea, Prototype and Growth.

Other Topics were "International Expansion & Accelerator Networks", "Accelerator Business Models" as well as "Verticalization" and "Corporate - Accelerator Relationships"
One of the missing focus workshops, in my opinion, was "Collaboration between Accelerators", which I envision at the next Meetup, which I plan to host during the Global Webit Congress "Digit.EMEA" in Istanbul on the 18th and 19th November.
The key takeaways:
Development goes towards vertical programs, which may be standalone, co-branded or joint ventures with corporates.

Accelerators may engage with corporates as partners and in many cases act as funnels for such.

Create a network of industry experts, services and resources to deliver value to vertical programs.

Build a global network and cooperation models which allow startups easily to expand to other markets through your accelerator.

Work constantly on a sustainable business model and stay as lean as possible.

Engage with your community and stakeholders on a daily basis.
My conclusion of the event was that the growing amount of accelerators and the strive for structured growth & development requires accelerators to create vertical programs and to set up better cooperation models between each other. Eventually, the growing number of accelerators will lead to a consolidation of such. Time will show How, When and Where. As soon as the new study / full event report is published we will link it here.
After a long and exciting day, the participants found themselves next to Mike Butcher at the TechCrunch Meetup and Pitch-off in Lisbon.
We thank Beta-i for this interesting day and hope to see you next year at H-FARM.
Image Credits:
https://twitter.com/tak_lo/status/656120691721412608
https://twitter.com/hfarmventures/status/656041017783795712
https://twitter.com/beta__i/status/656085990394757122
https://twitter.com/seedrocket/status/656034738675781632