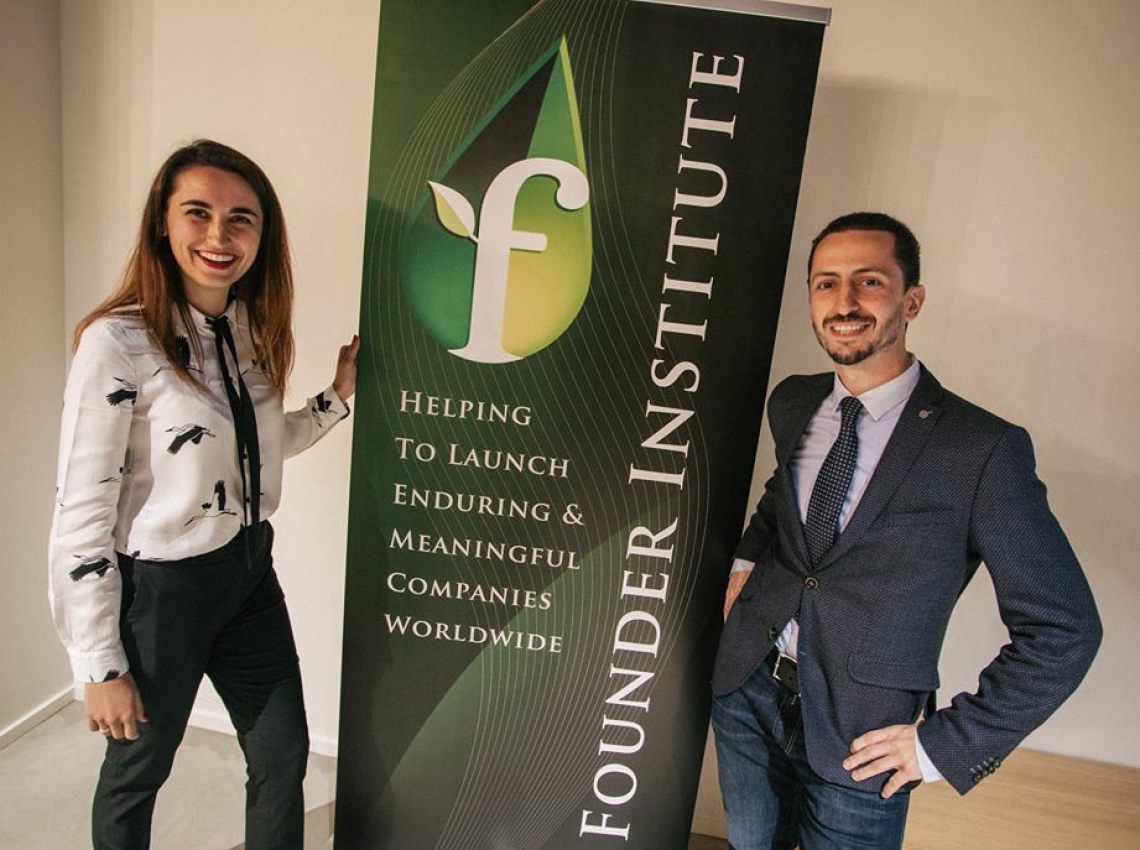 After a pause of around 2 years, I decided to start writing again. Not that before I was writing a lot but at least a post every now and then should be possible. I figured I can use travel time to reflect on what is happening and put it into writing.
The past two years were quite dynamic and it is difficult to determine where to start. Probably one of the most interesting developments was the launch of the Founder Institute Luxembourg acceleration program but before we get there a little bit of chronology.
2017 Coding Girls:
Somewhere in 2017, shortly before my last post, we launched Coding Girls with Anna Radulovski. Back then a small idea to host local coding workshops for girls and women developed into a global initiative with chapters around the world and more than 5000 members. Since then Anna was featured in media like Bloomberg TV, RTL, Deutsche Welle, Luxembourg Times and many more as well as was a keynote speaker & panellist at many events across Europe like WeAreDeveloper World Congress, WEBIT, WOOP and many more.
2017 Tech & Marketing Agency JV
Meanwhile, the joint venture with trio-group was growing fast and we built a tech-team in Plovdiv, Bulgaria with around 20 people providing platform services for large B2B companies.
2018: Luxembourg
This is probably the most interesting part. At some point we were discussing with Anna, more specifically on New Year's Eve 2017/2018 about trying out new destinations and to live for some time in more dynamic environments than, Plovdiv the beautiful but laid back European capital of culture 2019 and therefore started to brainstorm about potential destinations with two goals in mind, 1st growing Coding Girls and 2nd launching an acceleration program as part of our already since 2014 existing Segments Accelerator. The next day after discussing and brainstorming I got a call about a project for the European Investment Bank starting, that needed my expertise in Luxembourg, in particular, to help grow the advisory services under the European Structural and Investment Funds (ESIF). The well-timed call made us think there might be something about it so we started to read about Luxembourg and soon found ourselves living here.
2018: Segments Accelerator & Startup Investments
Since 2014 we had run successfully several programs and boot camps as well as provided mentoring and investments to startups. Some of the highlights were organising Lean Startup Machine, mentoring at Pioneers Festival, consulting KIC on startup expansion in Europe and providing incubation and acceleration services to Versichern24, Eversports and other startups. Pretty much soon after moving to Luxembourg, we started planning our new acceleration program, which we have been building for almost a year in Vienna until Anna approached me with the Founder Institute program. As we knew quite a few people from FI we decided to reach out to them and learn more about it. At some point, we were talking to Adeo and at that stage had already realised that it makes no sense to launch our own program, especially when FI was building on its experience since 2009. We jumped on board, started preparing the program and pretty soon we announced FI Luxembourg. Meanwhile, as an investor, we identified leading Founder Institute Select startups, which represent the TOP 2% globally and decided to acquire equity in 16 startups.
2019: Founder Institute Luxembourg
Time passed pretty fast and a couple of months later Founder Institute Luxembourg was fully operational. We built some amazing partnerships along the way and eventually launched the program with 35 amazing founders, out of 760 prospects and 210 applications. The program was very intense, not only for the founders. After 4 months of hard work, we graduated 10 startups. On June 13th 2019 we plan to introduce them to the public on our "Demo Day" and look forward to their progress in the first month of being a real business.