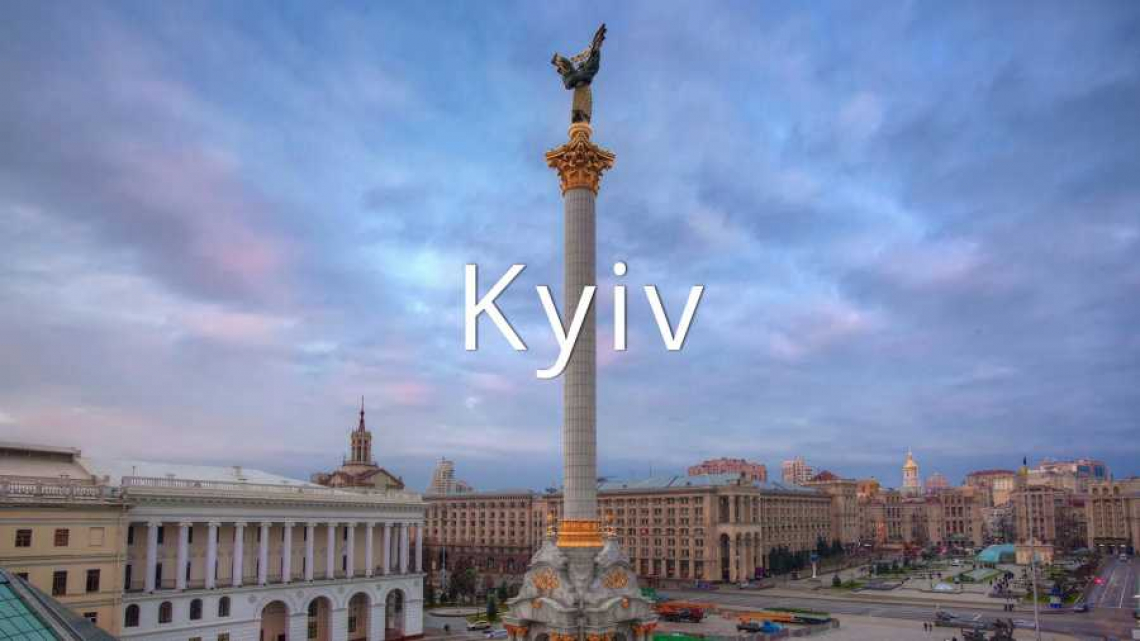 Are thinking about where to set up your startup? Have you explored all business opportunities? Have you ever considered Kyiv, the capital of Ukraine, to become your destination? If not, then think again! Kyiv has a lot to offer!
Welcome to Kyiv! What has it got to offer as a startup community?
To begin, Kyiv is the capital of Ukraine. Being one of the 10 biggest cities in Europe, Kyiv is famous for its rich past and promising future. Since its establishment in the 5th century it has always been a significant commercial and cultural center of the Eastern Europe area. You may have heard that it's sometimes called "a cradle of Eastern-Slavic civilization". It's long and eventful history made it a popular sightseeing destination with around 2000 architectural, archeological and cultural monuments around the city area. Kyiv is well known for top software outsourcing destination in Eastern Europe.
Furthermore, Kyiv is a modern city where you can't get bored because numerous festivals, performances and events take place here everyday! Due to the developed city infrastructure, everyone can find a place to have fun with friends or have a quiet romantic dinner with someone special. Besides there are no chances to get lost here. Not only because of the simple metro scheme and other means of transportation covering every corner of the busy city, but also friendly people who are always happy to help.
Kyiv is the spiritual and intellectual heart of Ukraine. The biggest universities, libraries and research institutions of the country are located here, attracting people passionate about knowledge, progress and technologies. No wonder a lot of tech business owners are taking advantage of the city's potential. Therefore, many of planes land in two Kyiv airports daily, bringing hundreds of people to explore, experience and use various growth opportunities of the Ukrainian capital.
GPS Direction: Kyiv
Advantages Of Starting Up In Kyiv:
Abundance of tech talent: Thousands of highly qualified professionals graduate from Kyiv universities annually. Top Mathematics and Science education, starting with primary school.
Certified IT professionals: Ukraine is third in the Top 50 Countries with most certified IT professionals, just behind the US and India.
Large IT outsourcing force in CEE & among top ones globally – Kyiv has 6.6%.
The lowest-cost manufacturing platform in Europe ($156 average manufacturing salary).
Low cost of living: Low CPI, Kyiv is on the 466th place in the rank Cost of Living Index 2015 Mid Year
2 truck days away from EU.
Early stage funding: According to AngelList, there are 99 investors in Ukraine – It is easy for entrepreneurs to get seed funding for their startups.
Numerous startup events and conferences take place in Kyiv: iForum (over 5,000 attendees), Seed Forum, IDCEE (over 2,000 attendees), Startup AddVenture, IT Evolution Meetings, Ukraine Tech Gem, Pioneers Kyiv, etc.
Developed startup community.
Support organizations: Startup Ukraine is a support organization that helps entrepreneurs connect with resources they need, Science Park supports tech startups, facilitates collaboration between businesses and universities.
Numerous coworking places: The coworking trend has already reached Ukraine, and you can network with other entrepreneurs as well as find community at spaces like Chasopys, Bibliotech, iHub, KyivWorking, and Freud House.
Developed transport infrastructure: There are different types of transport that will help you to get to any place in the city, country or the whole world. Public transport: trolleybuses, buses, shuttle buses, subway (called metro here) or taxi (as cheap as 1.58 $ + 0.23 $/km), Uber is coming shortly as well. Kyiv has two international airports: Boryspil International Airport (IATA code – KBP) and Kyiv Zhuliany International Airport (IEV).
This year Ukraine showed the most progress in the "starting a business" category, where it jumped up impressive 40 spots. In comparison to last year, today it is faster to start a business with less procedures; it takes seven days instead of 21.
What Startup Founders Have To Consider:
High taxes: general VAT rate is 20%; the total tax rate in Ukraine is quite high – 52.9% in comparison to 14.8% in the United Arab Emirates.
It takes 350 hours per year to complete payment of taxes in Ukraine in contrast to 12 hours in the Emirates, the top-ranked nation.
The economic situation isn't stable and is corrupted.
The war in the East has some influence on the whole country, but it's getting better.
It's difficult to scale startup on later stage funding. Dmytro Podoliev reiterated: "There's a lot of wealthy people in Ukraine, but very less percentage of them can understand the value of venture investing in a startup."
Despite of all existing risks, Kyiv has the most important combination – high quality intellectual forces and relatively low prices.
First Stop: Discover Kyiv's Startup Community
Startup Grind Kyiv (FB Page) – Startup Grind is a global startup community designed to educate, inspire, and connect entrepreneurs. It is powered by Google for Entrepreneurs.
Science Park "Kyivska Polytechnika" – Science Park "Kyiv Polytechnic" organizes the interaction of four stakeholder groups:

First – Science of generating know-how,
Second – the faculties and departments that generate high-quality human capital,
Third – companies that are on the market of high-tech products; there is a constant need to feed know-how and human capital,
Fourth – investment and venture funds.

Ukrainian Startups (FB Page) – a new movement, which allows startups to get recognition and inform themselves about events and other activities. Check out their Facebook group and find info about current, ongoing and brand new projects.
UP Kiev: It is a part of global organisation dedicated to provide resources to entrepreneurs. It is managed by volunteers and offers entrepreneurs an opportunity to build amazing products at events such as Startup Weekend and keep a tab on developments in their local community through a newsletter, Startup Digest.
Seed Forum Ukraine (FB Page, @SeedForumUKR): Part of the global Seed Forum network, Seed Forum Ukraine aims to develop the startup ecosystem in Ukraine by working with incubators, accelerators, universities, the government and large ICT corporations. Today it has a network of 3000 entrepreneurs, 270 SMEs and 1000 ICT specialists, programmers, designers, system administrators and freelancers. Together this constitutes a very strong community, which will grow rapidly in the coming years.
Software Engineering Club (FB Page): Software engineering club, where students of National Aviation University work on real projects, which later can be converted into startups (with the support of the business incubator) or in open-source projects.
Innovation Ecosystem "Sikorsky Challenge" (FB Page): is an environment created and supported by NTUU "Kyiv Polytechnic Institute" and Science Park "Kyivska Polytechnika". Here technology transfer is realized, technological ideas born, startups (small innovative technology enterprises) are launched and developed.
BIONIC Hill (FB Page): Hi-tech park being developed as a 'live, work, learn, and play' community. It offers a unique environment for development and growth of high-tech and knowledge-based businesses in Ukraine. It is focusing on information and communication technologies, biotech and pharmaceuticals, energy efficiency and clean energy solutions.
Future Media Lab (FB Page): Media business experts, who are looking for outstanding innovators with world-changing ideas to bring them to life.
Solve for X Kyiv: Global community that aims to surface brilliant scientific innovations and technological breakthroughs with potential to solve big global problems facing humanity.
Upcoming Events, Meetups & Other Occasions:
StartupBlink Kyiv meetup: StartupBlink is an interactive global startup ecosystem map with thousands of entities listed including Startups, Coworking spaces and Accelerators. StartupBlink's meetups are focused on helping startups grow their business by supplying them with insightful information from startup leaders in the local community as well as facilitating connection with other entrepreneurs to create and discover potential synergies.
Startup Grind Kyiv meetup: Startup Grind is an event series and website designed to help educate, inspire, and connect local entrepreneurs. Each month an amazing speaker shares his success story with our community. It's a great opportunity to learn from the best, network with other members of the startup community and improve your chances of entrepreneurial success.
Hackraft Events: meetups, hackathons, conferences, workshops.
Ukrainian Python User Groups: Python meetups and PyCon Ukraine conference.
Kyiv Node.js: meetup group for Node.js professionals to discuss technology, exchange experience, find solutions and share case studies.
The Kiev Ruby Meetup Group: meetups for Ruby developers
Kyiv DevOps: meetups for professionals, hackers, managers, and engineers – from development and operations backgrounds.
Regular Events And Meetups:
Startup Crash Test Ukraine (FB Page): Global franchise events where you can test your idea, market strategy, get first users, advisors and new connections. The event aimed at "stress testing" the market strategies, business models, distribution, roadmaps, etc.
Yearly Or Major Events, Festivals, Conferences:
IDCEE (@idcee_eu): It is a yearly IT conference, for investors, executives and entrepreneurs. It is one of the biggest tech events held in Ukraine and attracts some of the biggest VCs, CEOs, investors and entrepreneurs.
iForum (@iforum_ua): iForum is one of the largest conferences in Ukraine, with the participation of over 5000 people, and a number of international corporations and local startups. The forum in 2015 featured 8-10 speakers who discussed e-businesses, startups and internet technologies.
Pioneers Kyiv: It's a part of Global Pioneers. Twice a year 8 Start-Ups pitching their projects to a panel of experts, winner gets 1 Ticket to The Pioneers Festival in Vienna. This event is the first step for startups towards the path of learning, growth and stardom. The format of event is a complete testing track, will push new projects towards media, corporations, mentorship and lead to the investment phase.
Seed Forum (FB Page): Seed Forum Ukraine Foundation is part of the global Seed Forum network of national not-for-profit foundations and national representative offices in more than 40 countries around the world.
Startup Weekend Kyiv (FB Page): Startup Weekend is a 54 hour event that brings together Kyiv designers, developers, entrepreneurs, and experts from all domains to do amazing things. All Startup Weekend events follow the same basic model: everyone is welcome to pitch their startup idea and receive feedback from their peers. Teams form around the top ideas (as determined by popular vote) and embark on a three-day frenzy of business model creation, coding, designing, and market validation. The weekend culminates with presentations in front of local entrepreneurial leaders with another opportunity for critical feedback!
Kiev Startup Week – a series of ambitious measures aimed at meeting the technological community members from Ukraine and other countries, communication, exchange of experience and new ideas.
Pirates on Shore Kiev: From the makers of Pirate Summit – the Pirates on Shore tour is an event series that takes place in 40+ cities all over Europe and the Middle East with the aim of connecting local entrepreneurs with international investors. On April the 14th the crew will drop anchor in Kiev for an exciting event featuring insightful keynotes and a startup pitch competition.
Startup Safary Kiev (FB Page): Startup Safary is a day of open doors event for the startup ecosystem. Startups, accelerators, incubators, VCs, and coworking spaces open their doors and organise events in their offices all over the city. It's an event for all those who'd like to work, build or invest in startups and offers a great way to connect to the Kiev startup community.
Garage48 Kiev: It's a 48 hour hackathon full of hard work, cool people and fun! During the event around one hundred software developers, designers, marketers and visionaries from Ukraine and neighboring countries will gather at Chasopys for one weekend. The event is open both for students as well as seasoned specialists. The goal is to brainstorm new ideas, form teams and in 48 hours create 10 to 15 new Internet or mobile services.
Startup Sauna in Kiev (FB Page): At a Startup Sauna Local Event, local early stage startups will receive honest feedback and advice from coaches, who are experienced serial entrepreneurs and investors.
Meet Magento Ukraine (FB Page): annual conference for Magento developers and eCommerce professionals. Organized by Eltrino and Atwix.
Sikorsky Challenge Festival (FB Page): festival of innovative projects.
UA Web Challenge (FB Page): Ukrainian web development challenge.
SE2015 (Software Engineering 2015) (FB Page): annual conference of software development and IT entrepreneurship.
Startup AddVenture brings some of the world's top startup experts to tomorrow's high-potential startup hubs. A startup cultural exchange bringing knowledge and inspiration from the industry's the best and showcasing local startup stars of tomorrow. The meeting of entrepreneurs, investors, and ecosystem leaders in an exclusive setting to help build the future.
The Tiger Conference (FB Page) brings together government, business and civil society leaders from Ukraine and abroad to discuss this question. Key themes of the conference are following: Rule of Law/ Energy/ New Economy/ Visionary Leadership.
Kyiv Smart City Hackathon (FB Page): The mission- development of the services and mobile apps on the basis of open data and API of the city with purpose to improve living standards of Kyiv citizens and to promote development of Kyiv as "smart city".
DOU Hack: It's goal is to connect those who "get things done", have fun and learn something new, and possibly create a useful project.
Proffstore Hackathon (FB Page): one of the biggest Hackathons in Europe dedicated to freelancers, and all those who work in IT.
Media Hack Weekend (FB Page): The biggest hackathon in Ukraine. Gathers around 400 participants (programmers, designers, communication specialists, managers and entrepreneurs) to find new solutions for development of media market and bring them to life.
Second Stop: Park At A Coworking Space
All office haters are welcome in Kyiv. You can find anti-offices for any taste. It's a big pleasure to work outside the box in one of awesome Kyiv's coworking spaces.
Co-working map
Coworking Spaces In Kyiv:
KyivWorking (FB Page, @KyivWorking): It is an initiative by Startup Ukraine. It's an ordinary physical workplace with free internet, supervisor service, office supplies, free coffee, cookies etc. Kyivworking is a community interested in making innovations and new projects together. They share happiness to each other and overcoming difficulties together like a family.
iHub (FB Page, @ihubkiev): iHub stands for Innovation Hub, and aims to become the ultimate hub for IT startups in Ukraine. It offers startups a professional environment to work and an opportunity to network with its global network spread over 40 countries.
Platforma (FB Page): Coworking "Platforma" – an ideal space for your work, which provides everything you need.
Chasopys (FB Page): "Chasopys" coworking is an expansion of what has been created before: a space for entrepreneurs in various areas (IT, Photography and Design, etc.).
HUB 4.0 (FB Page): a gallery of innovation, coworking space, educational center and business incubator.
Garden (FB Page): Smartworking, cozy place for productive work with a quiet atmosphere and thought out infrastructure.
FRAT social club: comfortable workplaces equipped with all necessary equipment, high-speed Wi-Fi, games room with consoles and the latest generation of gaming PCs, use of all appliances, coffee, tea and refreshments all included.
"Kollazh" anticafe: quiet friendly atmosphere, fast wi-fi, unlimited coffee and tea, cushy work spaces, access the printer.
T shaped crew (FB Page): huge showroom for brave teams
Data Hub (FB Page): a ready infrastructure for those, who used to work with high-speed Wi-Fi. You have a great opportunity to use printer, scanner, comfortable work place, place for negotiations, cozy kitchen with free coffee / tea / biscuits.
POINT: Travel coworking is Ukraine's the first tourist coworking. It was created for comfortable operation of travel agents, freelancers and anyone who is interested in the area of tourism and its development.
Neskuchniy ofis it is literally called "not boring office". New, comfortable and cosy working space – club "Not boring office". It is located in peaceful and beautiful place in Kiev. It is not boring here, but with you it will be more fun.
Schastie HUB (FB Page): Creative space with its production-studio combines interesting people from all walks of life. Coworking with all the benefits office and plenty of fresh air creates ideal conditions for work and leisure.
Ofiser (FB Page)
Toloka – coworking located on the left bank of Dnipro river. It claims to be the nodal space on the left bank, due to its extremely convenient location. In order to get there it will take you just one minute from the subway station.
Campus Anticafe (FB Page): You can spend time with friends, co-working or rent a room for private event. Its feature is absence of regular food and beverage menu, visitors pay only for spent time, and all other services are complimentary.
Ziferblat (FB Page): Place where everyone can feel at home. Here you are free to be yourself; you can work, make art, read a book, play the piano, get acquainted with good people, attend events, drink as much tea or coffee as you want — in other words, do whatever you like as long as you respect the space and other people there.
#MediaHub (FB Page): Universal platform for conduction of different events.
Vremeni vagon (FB Page): Creative space for productive work, intellectual recreation
Besednizza (FB Page): Place for those who think differently. There is nothing expected and required from you.
Prestige: It's a special type of premium coworking, fully preserving the environment, work style, the interior is full of conventional office in the business center.
FreеGen SPACE (FB Page): Here you will find the community of geeks, representatives of all extreme movements, patriots and national media ideas, interactive projection light gaming space.
KyivWorking (FB Page): workspace with the soul. They inspire each other and grow together!
Work-n-Roll: IT-oriented coworking.
BiblioTech (FB Page): BIBLIO – means books that you can buy at school, or just read while drinking a cup of coffee. TECH – technology, from wireless internet to the electronic equipment, and a fully-equipped meeting rooms.
Nebo #15 (FB Page): coworking closed type, created by programmers for programmers, with a love for start-ups and super-duper city views
Third Stop: Tank Your Finances
The community of investors and people from government form a strong team to advance the business climate and put in place long-term development strategies.
Incubators:
Greencubator (FB Page): Green incubator. Education, entrepreneurship, innovation and social media initiatives for sustainable energy – the key areas of focus efforts.
Polyteco – Incubator for the Kiev Politech University projects. Education, work space, mentorship, partnership with foreign Angels and VCs.
GrowthUP – Education, trip to Sillicon Valley for 2 months (free flight tickets, food and accommodation, stipend), mentorship by 300 entrepreneurs including those from the US, support with the TM and patents, support with the application to the US incubators (500 Startups, others), best startups are presented to the pool of Angel investors. They provide the access to Techcrunch Disrupt, Leweb, IDCEE, DEMO, TheNextWeb.
Founder Institute – The Founder Institute is a global network of startups and mentors that helps entrepreneurs launch meaningful and enduring technology companies. Through a four months pre-seed incubator program, you can launch your dream company with expert training, feedback, and support from experienced startup CEOs, while not being required to quit your day job.
Accelerators:
iHUB (FB Page) (part of the European Seed Forum): Mentorship, co-working space, global network, access to investors, events, education. On Seed Forum startups can pitch their idea and get funding.
WannaBiz The main motive of the founders was the development of IT-business formation and startup ecosystem in Ukraine. The main goal is to help innovative and promising IT-projects become a world-class companies.
GrowthUP business-accelerator (FB Page): first accelerator in Ukraine focused on technology-based projects.
Scythia Accelerator – seed fund with a mission to kickstart digital (ICT) sector companies in the CIS region by aligning technology creators, industry, entrepreneurs and capital sources behind the funding and mentoring of seed and early growth investments.
Grants And Subventions:
Microsoft IoT Lab (FB Page): Microsoft IoT Lab in Kyiv supports startups and SMEs looking to harness the power of IoT. Ukrainian software development teams can learn the IoT basics and building blocks for free in the Microsoft-hosted laboratory. They have a great opportunity to get access to tools, platforms and equipment required to practice and master their IoT skills.
Crowd Investing Platforms:
Biggggidea (Ukrainian only) – you can present your idea and spot starting capital for social businesses, money to develop the invention, filming and others.
Kickstart (Ukrainian only) – helps people, who are going to present the project on a crowdinvesting platform. If you have a great idea they will help you to implement it in life. To start a successful campaign it is not an easy task. This requires an effective strategy and a good preparation. They will help to develop a strategy for your crowdfunding campaign and to create an attractive page, video on Kickstarter.
Ideax Nescafe (Ukrainian only) – here you can present your project, people will vote for your project. If you win, you will get money to realize your idea.
Angel Investors:
Venture Capital Investors:
AVentures Capital : Venture capital fund that invests into early stage software tech companies
TA Ventures (FB Page): TA Ventures is focusing on online marketplaces, fintech, digital health, Big Data, and cloud computing.
Imperious Group (FB Page): Imperious Group is a rapidly developing venture capital company based in CIS and focused on Pre-Seed and Seed tech companies.
Detonate Ventures (FB Page): Investment and management company acting as a seed and early-stage investor and managing in-house projects
InVenture Investment Group (FB Page): Dealing with the sale of business, attracting finance for investment projects, construction and implementation of investment strategies and wealth management.
Other Investment Opportunities:
UVCA (Ukrainian Venture CAPITAL AND PRIVATE EQUITY ASSOCIATION): shapes the future direction of the private equity industry by promoting investment opportunities in Ukraine.
Horizon Capital: Private equity fund manager that originates and manages investments in mid-cap companies with solid growth and profit potential in Ukraine and the region. Horizon Capital team's currently manages three funds: Emerging Europe Growth Fund II, LP (EEGF II), Emerging Europe Growth Fund, LP (EEGF) and Western NIS Enterprise Fund (WNISEF).
FISON (FB Page): Investment fund. FISON team works in two directions: portfolio investments, where the lowest risk and stable income are supposed, and investments in startups – projects with an innovative idea.
STARTUP.NETWORK (FB Page): Investment platform for entrepreneurs who want to realize their startup and private investors (business angels), seed funds (seed funds), venture capital funds (venture funds), other investors that offer investment a private company.
Fourth Stop: Seek Further Advice
There are no specific requirements for foreigners to establish a business in Ukraine, except one: a person must have a Ukrainian Tax ID Number to make any bank or notary actions. Investors, whether Ukrainian or foreign, benefit from equal legal treatment. They have the same right to establish business operations in Ukraine by incorporating separate legal entities. The procedure requires the fulfillment of certain legal formalities (registration in The Single State Register of Legal entities and individual entrepreneurs).
The Ukrainian legislation allows and defines six organizational – legal forms of business entities:
Individual entrepreneur
Private unitary enterprise
Additional-liability company
Limited-liability company
Public joint-stock company
Private joint-stock company
There are 2 general types of tax schemes for enterprises to choose from (depends on different conditions): income (net profit) tax, which is 18% in 2015 and single tax (4% of gross profit). There are some limitations for being a single taxpayer (for small and medium enterprises). It's possible and sometimes required to get VAT tax. The Personal Income Tax Rate in Ukraine stands at 15% (20% for income exceeding 12.180 UAH / ~480 EUR). The tax rate for real estate depends on types of property and its location.
There are over 2,000 startups, about 100 global R&D centers, more than 500 outsourcing firms and 100 eCommerce companies in Ukraine. All of them add up to over $5 billion industry's volume worth as of late 2014. The main part of them chose Kyiv as their location.
You'll spend 2 years and $10 millions to create an enterprise software startup by team of 20 people in the US. In Ukraine the same team for the same time will cost you around $1 million. In Kyiv you will find all necessary forces for developing high quality tech product. Ukrainians are struggling to become startup nation. Kyiv, being a heart of Ukraine sets the rhythm.
Are you ready for Kyiv?
___________________________________
The guides are like startup communities – they constantly change and grow. Make sure to check for updates and if you have something to add to one of them or want to publish one for your city, get in touch right away! And don't forget to enrich the startup ecosystem by creating your company profile at StartUs!
Sharing is caring so please share this post. Thank you!

I've published this guide originally on StartUs.