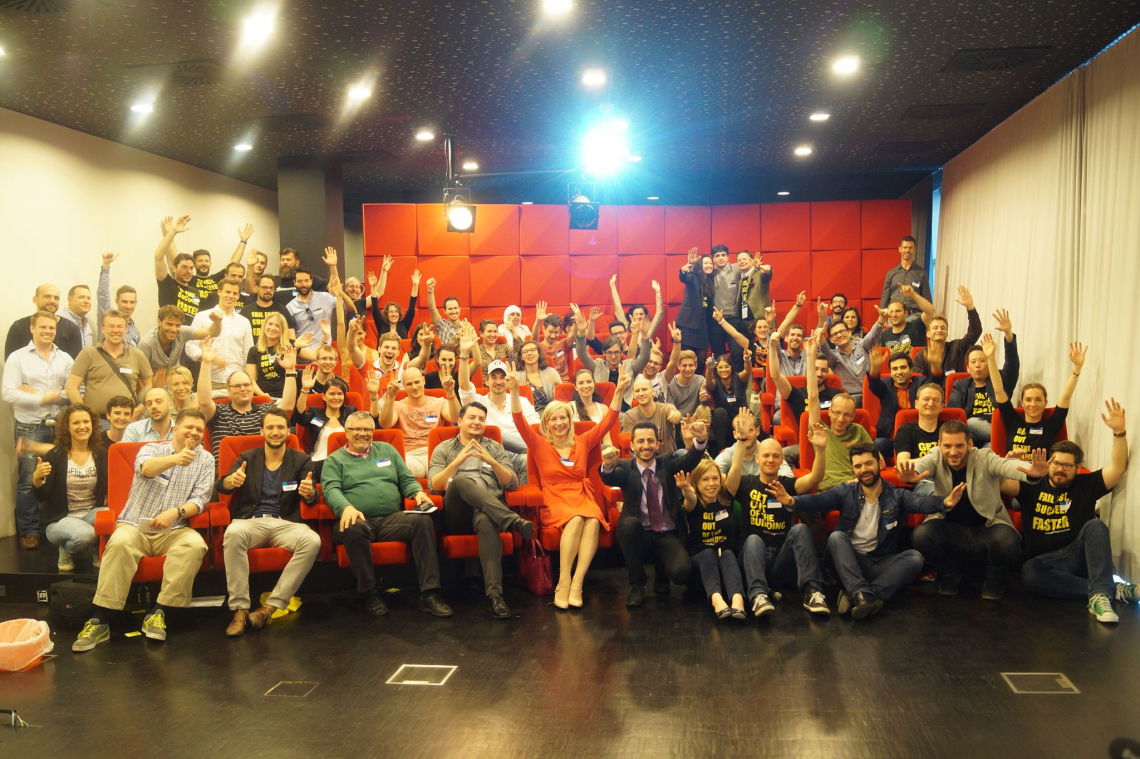 Lean Startup Machine has hit all major continents around the world and now it was time for Vienna to get lean! We partnered with Microsoft, T-Systems, Wiener Zeitung, Digital business Trends, Inventures, Vienna University of Technology and others to bring you a life­altering three­day workshop that has rocked the world.

Why Startups Fail?
The Number One reason why startups fail is because they build products that nobody wants. The Lean Startup helps entrepreneurs avoid this pitfall by helping them build products that customers actually want and are willing to buy. The Lean Startup is a methodology and movement made popular by world renowned author Eric Ries. The methodology has been known to save entrepreneurs time and money that would otherwise be wasted. This movement is based on the latest research in Customer Development, Agile Development, and Lean Manufacturing. According to Eric Ries, "Lean Startup Machine is the leading edge of this movement. It is the arrow­head of the spear."
Lean Startup Machine is an intensive three­day workshop where entrepreneurs and innovators use Lean Startup principles to validate ideas for new products or services. The Lean Startup Machine Vienna gathered local innovators to test their ideas using the same methodologies that have been applied by Dropbox, AirBnB, and Zappos.
About the Workshop
Throughout the weekend, attendees participated in a very intensive process – one that pushed them to new limits and shattered some perspectives of their product testing capabilities. Participants were coached by local and international venture capitalists, angel investors, successful entrepreneurs, enterprise product managers, and the Lean Startup Machine team on how to apply the methodology. Participants from diverse backgrounds attended! Serial innovators, students, designers, large enterprise intrapreneurs and startup entrepreneurs.
Segments organized the workshop together with partners like Microsoft Austria, T-Systems, Wiener Zeitung, Digital business Trends, Inventures, Vienna University of Technology and other.
The Workshop took place from 8th till 10th of May at Microsoft in Vienna.
Join some of our future workshops:
About Lean Startup Machine
Lean Startup Machine has hit all major markets including New York, London, San Francisco, Berlin, Paris, Hong Kong and Tokyo. Lean Startup Machine introduces ways to go about building better products faster. It's changing the way entrepreneurs and intrapreneurs create products, and has undoubtedly paid off. Companies that use lean startup principles and techniques include Dropbox, AirBnB, Zappos, Intuit and General Electric. Lean Startup Machine provides participants with tools, techniques, resources and knowledge designed to help early­stage companies and enterprise product teams identify their key market and iterate products quickly. Learn more about Lean Startup Machine.